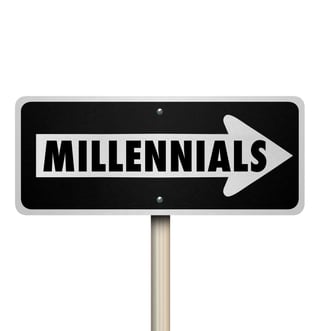 Recently, after picking my son up from daycare I noticed two things along my drive home. One, a small yard sign (similar to those of political campaigns) advertising a second location for a local independent pharmacy, and two, the chain pharmacy drive thru was yet again around the building blocking the entrance to the gym across the street. Later that same week, instead of taking my usual route home, I took a different way and went past that local pharmacy and realized exactly how close it was. But then I thought, how many pieces of marketing did it take or will it take to actually get me in the door?
I wondered as pharmacies – big and small – fight for the growing population of millennial shoppers, how much marketing would it take for me - or any millennial parent - to skip the convenient drive thru line (even if it means waiting nearly a half hour to pick up a prescription as I've done in the past) or drive out of the way to go to a smaller pharmacy that's less convenient but might save me that time in the drive thru line. The very same independent pharmacy marketing with small yard signs around town has also sent me no fewer than ten pieces of direct mail between post card mailers and Valupak inserts. Which begs the question, why AREN'T millennials shopping at your independent pharmacy?
You're not convenient
Going beyond location and proximity to their homes, and whether you're open 24/7 or not, millennial moms are time strapped. Think beyond whether you offer curb side pickup or a drive thru – what type of products are you offering – are you a one stop shop? What are your hours? Are you on mobile? When you stop to think about the priorities of a Millennial Mom, they want simplicity and they are willing to pay a premium for anything that will make their life easier. Any way your brand can make their experience a little easier is going to go a long way to attract and retain this segment of customers.
You're not on social media
Is your pharmacy online? Do you have any online reviews? Millennials are digital natives and thus, a large percentage of the purchases they make and brands they frequent come from online research and brands they know and trust. According to Entrepreneur magazine, millennials use social media as their primary source to find and hear about products, deals and shopping news. Set up a Facebook page, start asking for online reviews from your customers and start sharing news and information to set your pharmacy apart as the community health and wellness experts. Do you have a Google Business page? If you don't, it may be difficult to be found online and is something to consider. Nine in ten Millennial Moms are sharing information about products, services and brands online but if you're not giving them information to share, then you could be missing out on that easy word-of-mouth like exposure that online sharing gives.
You lack recommendations
One thing that independent pharmacies do quite well, is provide excellent customer service. But millennials, while they often value price over loyalty, will choose a brand that has been recommended and a brand that is authentic. This goes back to your social media presence because social media is an easy way to build an authoritative online presence and engage with your customer base. If you ask them to leave a review and they do, take the few minutes to respond and thank them and that you look forward to seeing them again. If they had an issue and share it online, don't just ignore it but handle it before it becomes a tarnished mark of your brand online.
Thinking about the value and experience you can provide to Millennial Moms will go a long way in growing your business. There are ways to do it that are inexpensive and not overly time consuming that will build a base of customers for years to come.