---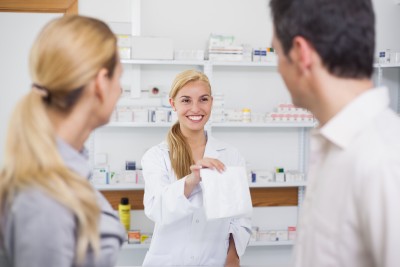 We all know that star ratings in pharmacy are tied to patient outcomes but the star ratings we are talking about are related to improving online reviews. We are clearly in an experience based economy right now, and the Millennial generation of consumers love to share those retail experiences online through social networks and online review sites like, Yelp. As a small business owner, you must be aware of your online reviews/ratings as this can make or break your reputation in your community.
Think about this for a second, 10-15 years ago you may have told 6-8 friends, family, & neighbors about a very positive or negative customer experience over a dinner party or on the sidelines of a youth soccer field. In today's world, each customer interaction has the potential to permanently be rated online for tens of thousands of people to see. Some of the more elaborate reviews such as "United Breaks Guitars" have gone viral with millions of views.
---
Have you ever used a site like Yelp to lookup where to eat dinner when you were traveling? Would you choose to go somewhere that had less than 4 stars unless it was an absolute emergency?
The same mentality applies to consumers searching for any other retail shopping experience. You must make sure you and your staff are always thinking along these lines. The phrase customer satisfaction should be viewed as a dull word at your store since satisfactory is nothing more than average. To truly drive long term loyalty, you've got to find ways to "Wow and Delight" your guests beyond their expectations to keep them coming back.
Here are a few easy ways to improve your online reviews:
1) The easiest and cheapest way to go above and beyond is by delivering a "cheers experience". Make an effort to learn your frequent visitors names and greet them when they enter/exit the store. After all, sometimes all people might want, is to go where everybody knows their name.
2) Follow up calls; talking to a patient a few days after they pick up their Rx is such a great way to show your concern for the patients compliance and overall well-being. Inquire if they are noticing any side effects, or just if they had any questions. For children taking liquids, ask the parents if they are having difficulty administering the medicine and if so, offer a few tips to help them.
3) Put a cherry on top! Find little ways to go out of your way to show your customers you care about them and not just their business. Did you like picking out a toy from the treasure chest as a kid? Promotional products can be a little more costly but could also serve as a great marketing piece in the home. Examples of things you can give away: free flavoring of medication,a calender, a small toy, a lollipop, or offer a raffle entry with each refill for a monthly/quarterly giveaway! Possibilities are endless.
Most importantly, don't be afraid to ask your customers to write a review and give them an incentive while their waiting for their Rx to do so. You could have a tent sign with a QR code that takes them right to the review page and you are more likely to have success doing this with Millennials. One of our customers offered his pediatric guests a Free Personalized Rx flavoring in exchange for a review while they were waiting. Whatever you decide to do, just remember how important it is to get your business name out to the community and make it easy for them to find you.