---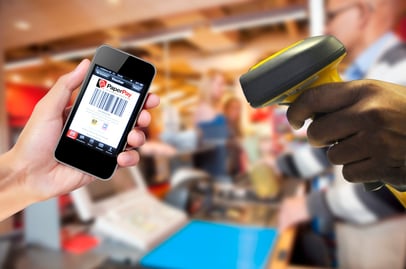 Smartphones are becoming more popular as more people are becoming smartphone dependent, which is why it is incredibly important that your pharmacy is smartphone compatible. What do I mean by smartphone compatible, you may wonder?
Smartphones aren't just for calling and texting, people are using it for other reasons like surfing the internet, playing games, getting directions and shopping. Smartphones and mobile devices, generally, are the newspapers for the modern era, serving as the primary conduit for in-store retail deals, coupons and savings. According to the Pew Research Center's study on Mobile Technology, 64% of American adults own a smartphone and that percentage is only going to increase. Majority of users are people within the millennial generation and research shows that 85% of millennial parents use their mobile devices for in-store shopping specifically, dads use their devices to check reviews, and moms are searching for deals. How can you make sure your pharmacy is smart phone compatible?
---
Make sure that your pharmacy is mobile friendly.
To Google, mobile friendly means a website that works on mobile devices such as smartphones and tablets. Sites that are not mobile friendly may be shrunk to fit all the information onto the screen or be too big and going well outside the boundaries of the screen. This makes them hard to view and navigate when using a mobile device. Use Google, Mobile Friendly Test to see if your website is mobile friendly.
Keep your pharmacies online presence up-to-date
Customers are looking for nearby pharmacy locations, reviews, store hours, and price comparisons. Many people depend on this information while they are seeking out a business. 30% of smartphone users have used their phone to determine whether or not to visit a particular business in the last 30 days. Make sure your pharmacy's information is up-to-date online to make sure customers are always encouraged to visit your store.
Create an app
Apps have proven to help a pharmacy customers shop easier. They help customers refill prescriptions, show current store specials as well as give general information about the pharmacy. According to Forbes, there are 7 major reasons why your business needs an app. To list a few reasons why your pharmacy needs an app: they will help pharmacies become more visible to customers at all times, creates a direct marketing channel between your pharmacy and the customer, provides value to your customers, and improve customer engagement.
Mobile Deals
As mobile devices are replacing print, lots of people are seeking sales information as well as coupons on their phones. Mobile deals are becoming more popular, a study has shown that the millennial generation claimed they are likely to make a purchase in store with a mobile deal, with 76 percent of women surveyed and 64 percent of men agreeing.