---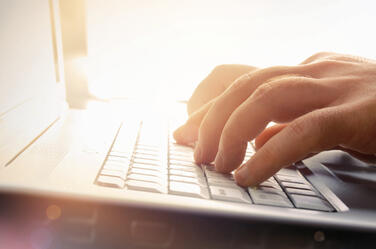 Whether you are an independent or a chain pharmacy, online reviews can be influential on your business. More importantly, online reviews are very influential on the massive millennial generation. According to a study conducted by Bazaar Voice "84% of Millennials report that user-generated content (online reviews) has at least some influence on what they buy." Because Millennials are more likely to trust user-generated content more than media or even an expert review, getting positive reviews online for your business is a must.
---
The process of getting online reviews is just another way to stay engaged with your customer. It is one more customer experience that they will remember and hopefully repeat to their friends and family. How do you get an online review and remain genuine and sincere to your customers?
Four easy ways to get an online review:
Create accounts- Make it easy for a customer to find you. By creating an account on sites like, Yelp, Facebook, and Trustlink, you're creating a forum for your customers to praise you (and complain). With built-in analytics, you also have the ability to better understand your customers and what interests them. This is a business that has personally asked me to review them after they gave me a great first time experience, and has maintained their 5 star rating.
Give an incentive- There are multiple ways you can give an incentive to a customer to write a review. For examples, give them something small for free, or hand out a coupon for their next visit after they show you they have written a review. For examples, ask for customers to show that they have reviewed your store and in return give them a coupon or a free flavor to their medication.
Create a call to action- We know that it can get busy in a pharmacy and there isn't always time to ask for a recommendation or review. Make it simple for you and your customers by create a colorful sign or small poster that asks your customers to give you review right then and there in the pharmacy. Many online review sites offer marketing materials as well.
Ask the customer- When the moment is right, simply ask for a review. It is not only another way to engage with a customer, it is a way to show them that you care about that specific person's opinion.
Once you have those reviews, use them to your advantage. Highlight them on your social networks, or reward those customers. If your pharmacy gets a negative review, address the problem. You can turn a negative into a positive with a prompt, measured response. The feedback from these reviews will help your business immensely, but only if you listen to them and respond promptly and where appropriate.
Making a Millennial feel like they matter can get them to become a loyal customer. Plus, the best part of an online review is exposure. Once that person makes a review, the whole world will see it, since over 51% of Millennials are connected through social media. Focusing on online reviews can be more beneficial to your business than most paid advertisement.