---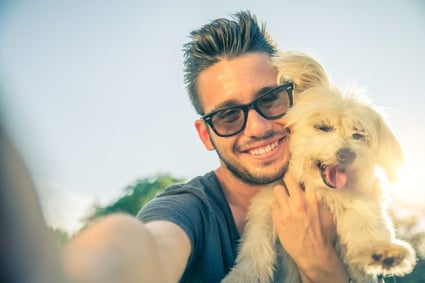 Its official, the Millennial generation has surpassed the Baby Boomers as the largest U.S. pet-owning population, according to data released by research during the Global Pet Expo 2015. 35.2% of the U.S. Millennial population are pet owners, compared to 32.8% of Boomers. The percentage of Millennials owning a pet is only going to grow as studies show that, pet-free Millennials are 39% more likely to own a cat or dog in the future, and are 77% more likely than any other generation to get a pet while unmarried and not a parent.
Why is this so important to pharmacies that cater to selling pet goods in their front store as well as fill pet medications? Because Millennials shop differently and if you want to attract them to your store, you will need to know what they are looking for.
A few tips to help, that Millennials largely agree with:
• They like to try new products/ services
• They like customization
• They're more likely to spend more on the pets themselves as well as veterinary care and pet services
• They seek advice of others to help them care for their furry friends
• They are highly likely to use social media to connect with brands, research products and services, and read/ post reviews and ratings
According to Leslie May, founder of Pawsible Marketing, "These new pet loving consumer will demand high service, responsiveness, stellar customer service, full disclosure, strong ethical marketing, truth in advertising and want to be reached in a variety of ways through marketing, demographic marketing, testimonial marketing, location based marketing, free, open communications on a more personal level and in a very prolific way."
Do you think your pharmacy does all of those things already? If not, maybe it is time to rethink your marketing strategy for your pharmacy because it could be costing you not marketing towards this segment. According to American Pet Products Association (APPA), Americans spent $58 billion in 2014 on their 397 million pets. As pets have become more of an important part of the family spending has grown well over the years with spending growth at 4.2 percent from $55.72 billion in 2013 to $58.04 billion last year.
The upcoming generations, Gen X and Millennials, are a very different breed of individuals and have very different lifestyle and purchasing habits than the Baby Boomer generation, particularly relating to pets. While thinking about your pharmacies long term plans make sure you consider this up and coming population segment and how they could impact your business.