Food for thought: "A Taste of Your Own Medicine" may be a popular English idiom, but why not actually get to choose "a taste of your own medicine?" The answer is that there is no real reason not to; in fact choosing the taste of your medicine is actually a more than reasonable request in today's world.
I wanted to share an excerpt from a recent article I read titled "Letting Consumers Design Their Own Experiences: Case for the Mass Customization Model."l Ted Mininni, President of Design Force, Inc. said something that really got me thinking.
"Today's youth are accustomed to personalizing their own experiences, from the Internet to their mobile phones. They are customizing their toys, games and even their clothing. Some of the hottest kids' brands include myTego, American Girl Place and Build-a-Bear for that very reason. With new generations of young consumers who are accustomed to, and demand the gamut from personalization to mass customization from their brands, is there any doubt that as adults, they will expect the same?"
After reading his article, I decided to do a little Google searching to find out just how much kids and their parents are willing to pay for the "luxury of customization." Below I put together a simple table of several big name companies and the prices they are charging for their personalized service.
| | |
| --- | --- |
| Service | Cost (Average Prices/Price Range) |
| Build-A-Bear | $10-$25 |
| American Girl Dolls | Starting at $110 |
| myTego | Starting at $15 |
| NIKEiD | Starting at $110 |
| FLAVORx Flavoring | $0-$2.99 |
| Positive Patient/Consumer Experience | Priceless |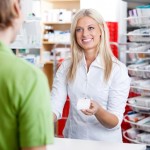 According to Tim Mininni, "customization can be utilized as a powerful tool to drive customer brand loyalty." It is no wonder the big name companies mentioned above are so easily recognizable. Customers know them, believe in them, and are willing to pay top dollar to create something or participate in the creation of something designed especially for them. You may be thinking, "What does this have to do with pharmacy?" But, if children are demanding personalization and parents are willing to pay premium prices to meet this demand, why not their medicine? Why do children and their parents not demand customized medicine? The biggest reason is probably because they don't even know that they can.
Advertising, promotions, and word of mouth help spread brand messages and generate interest. As soon as one little girl has an American Girl Doll, her best friend will want an American Girl Doll. As soon as a NIKEiD commercial comes on during the football game, boys everywhere want their own custom NIKES. Build-A-Bear birthday parties can secure 10-20 new customers per party.
So offering and advertising a unique service like "custom-flavored medicine" into a pharmacy business is a great way to solicit business and differentiate from other places that don't offer it. It's the collaboration between the consumer and the pharmacy, as well as the opportunity to "get a taste of their own medicine" that leads to greater customer satisfaction and is yet another way to secure customer loyalty. Not to mention that at $2.99 per flavoring, the relative price for customization is quite nominal.
Final thought: Positive and unique consumer experiences are becoming more of an expectation than an exception. And as I indicated in the table above, these positive consumer experiences truly are priceless.