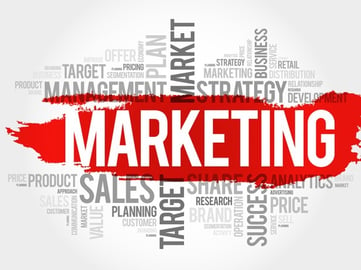 When was the last time you thought about your pharmacy's marketing plan? Has it been a while? If it's been more than a few years – say three to five – it may be time to revisit. To the entrepreneurial minded pharmacists who took a business class or two (in addition to your pharmacy school obligations), you might remember the "4 P's" – or Price, Product, Place, Promotion – from Marketing or Business 101. Right? Just as consumer shopping habits and expectations have changed over the years, your marketing approach to attracting and maintaining customers should evolve as well.
If you've seen NCPA's campaign to #rethinkpharmacy campaign, it has initiated new conversations around the roles of pharmacy professionals in healthcare and wellness. I found this article from Harvard Business Review about rethinking the 4 P's of Marketing intriguing, and I wanted to help frame these new approaches for independent pharmacy owners.
How Independent Pharmacies Can Rethink Marketing
Market
Solutions

Rather than Products

You're not just selling pills, capsules and tablets, rather, you are delivering health and wellness solutions to your community. If you reset your staff's mindset to fit this approach, your patients may respond in kind. The first time a pharmacist recommended a Probiotic for my three year old taking Amoxicillin was a life changer and I add that on to our purchase anytime a pharmacist reminds me. One independent pharmacist who has done a great job of this is Chris Cornelison at Iuka Discount Drug: "Pharmacist shouldn't think of this as selling a probiotic. They should think about solving your patient's problem, like preventing diarrhea, yeast infections, reducing possibility of C.Diff, or recurrent infections. Patients should be educated on what their options are for optimal health. We as healthcare professionals should educate and offer the opportunity to prevent these types of side effects. Patients are actually thankful for the time and recommendations they are given, even if they don't immediately make the purchase, it still creates a positive interaction and possibly future sales."

We here at FLAVORx are still trying to convince pharmacists that the flavoring program is not about selling flavors at all. On the contrary, the service is a marketing tool which helps deliver a less stressful medicine taking experience for children and their parents. In turn, that solution should help increase loyalty and trust with those customers to your pharmacy for years to come.
Accessibility is more important than Place
What do Netflix, Uber, Spotify, & Airbnb all have in common? In addition to being major disruptors in their respective industries, they are all providing access to products, services and experiences rather than ownership of them. In our extremely connected world, your pharmacy doesn't have to be on "that corner" anymore to compete, but you do need to be accessible. If your pharmacy is only open during standard 9-5 business hours, now is the time to consider how you or a staff member can help a customer in need after hours via email, text, facetime in the event of a critical health emergency.

Focus on Value over Price

It was Benjamin Franklin who once said: "An ounce of Prevention is worth a pound of cure." With the rapid growth of pharmacogenomics and other technologies at our disposal, let's rethink personal health and wellness by getting proactive versus being reactive. This may be the perfect intersection of timing and opportunity to move away from a "Diagnose and Treat" model, and move towards a "Predict and Prevent" model. Rather than spending all of our time on "MTM" (medication therapy management), let's start new conversations (and reimbursement models) around "HWM" (health and wellness management) which delivers a personalized one to one nutrition, exercise, and mental health plan. There are groups currently working on Appointment Based Models in Pharmacy that could truly position pharmacy as a health and wellness destination rather than a place to pick up your prescriptions.
Shift towards Education rather than Promotion
My wife is a high school teacher and one of her favorite quotes from Nelson Mandela is: "Education is the most powerful weapon which you can use to change the world." I think pharmacy has done a great job in trying to better educate patients about their disease states through MTM and personal interactions at the store. Programs like PrescribeWellness are continuing to help pharmacists build those relationships and continue the education using refill reminders and follow up calls when patients are not regularly sticking to their medication regimen.
"An automated, robotic phone call just won't work. Patients will respond to a call or text from their trusted community pharmacist that is focused on patient care or health education. That message will drive action and improve medication adherence and build customer loyalty," added Jay Williams, VP of Industry Relations at PrescribeWellness.
Even though the odds can sometimes seem stacked against independent pharmacies with preferred networks and DIR issues, we still find the Good Neighbor, Medicine Shoppe and Health Mart pharmacies consistently winning awards for highest guest satisfaction. In the long term, rethinking pharmacy marketing will S.A.V.E. you a lot of time and effort in maintaining that level of guest satisfaction for years to come.