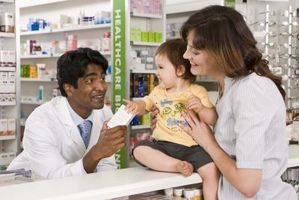 When you were a kid, there were two universal childhood traumas that almost everyone could relate to. Going to the dentist, and wrestling your parents to avoid bad tasting medicine.
Apparently the pediatric dentists in this country figured out how to remove themselves from the list. I recently took my apprehensive son to the dentist for the first time and did my best to sugar coat (no pun intended) what kind of experience he could expect. His first question which was innocently asked to me was if he'd get a lollipop if he was good? I had to break the news that dentists aren't big fans of sugar on a stick. Next I put my over the top game show voice on to explain that being good could result in...... A NEW TOOTHBRUSH!!!
---
I could instantly tell this trip was going to be tough but my jaw almost hit the floor when we arrived. The waiting room was so inviting you would think you were in line for a ride at Disney World. They had a train track encircling the ceiling of the lobby, with 4 different play stations including Legos, coloring stations, doll houses, and more. When my son was called back he got to choose what kind of sunglasses he wanted to wear (to minimize the piercing rays of light they use) along with his favorite Disney movie from a library of about 50 to choose from. The technician gave my son a gold coin and showed us the treasure box full of toys ranging from bouncy-balls to tattoos and explained that if the dentist thinks he's good, he can turn in his coin for a prize. Talk about exceeding expectations- this was way cooler than using the new toothbrush as the reward for being good. The dentist came in with a kangaroo puppet to explain what was going to happen during the cleaning and also provided best practices for proper brushing. She also took a picture of my son with the puppet to document the happy memories of his first visit which was presented to us on a certificate on the way out. I almost forgot to mention this dentist was not within our network of insurance, but we gladly footed that bill in exchange for a positive experience.
The fact of the matter is that most independent pharmacy's customer bases skew towards adults and geriatrics because those loyal customers started getting scripts at your store 20 years ago when you were building your business. There is no better time than now to attract the next generation of consumers and the Millennials are looking for something beyond the generic experience at the competing pharmacies in your community.
Let's start thinking about the next 10-20 years of our business and begin attracting a new base of millennial consumers by transforming our pharmacy from the canes/wheelchair displays by the door into a "wow" experience that could attract the kids and parents in our community. Make a visit to the pharmacy less of a chore and more of a destination. Most importantly, if you really deliver a great pharmacy experience, they will certainly share it with the friends in their social networks.
5 Ways To Make Your Pharmacy Kid Friendly:
Create a activity table (Legos, coloring, etc.)
Children's movie playing, with or without headphones
Compliance charts with prizes once completed
Offer kids products/services within your pharmacy (children's vitamins, Flavorx flavoring, etc.)
Kid friendly accent walls or hanging children's art from the activity table
An example of what a child friendly pharmacy can look like: