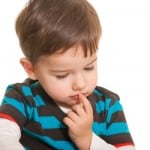 Are you looking for ways to improve your pharmacy services and provide your customers with a more personalized experience? Want to make your FLAVORx service better than ever? We're sharing ten handy ways to help your pharmacy succeed with the FLAVORx service!
1. Keep your pharmacy well stocked with FLAVORx products
No one likes reaching for the Bubblegum flavor to find the bottle is empty. Make sure you order new bottles when your current stock is half to quarter full. You know your pharmacy best, but the most popular ingredients are Sweetening Enhancer, Bitterness Suppressor, Bubblegum, Grape, and Watermelon.

2. Use recommended flavors for optimal taste
In the FLAVORx Online formulary, flavors listed in green are always top choice for medication flavoring. You can always use a flavor listed in black if a patient prefers, but flavors listed in red cannot be used. The Flavor Wheel is a fun way to find recommended flavors for the most popular medications.

3. Give young children fewer choices
Have a young child under the age of four who needs to pick a flavor? Give him or her 3 to 4 options rather than the whole list. Too many choices may overwhelm tiny patients.

4. Always suggest flavoring Amoxicillin
The number one prescribed liquid medication can become the biggest flavor champion for your pharmacy. This will help your flavoring rates soar and help your patients take their Amoxicillin.

5. Use the Online Formulary
The most up-to-date recipes are available on the FLAVORx Online Formulary. Check this site for new recipes, special offers, and the latest flavoring information.

6. Remember OTCs
You can flavor many liquid over the counter medications as well as prescriptions. Use in-isle marketing tools like our shelf talkers to let patients know about your flavoring service.

7. It's not just for kids
Often, adults taking liquids will appreciate the ability to choose the flavor of their medication.

8. Shake well
Shake the bottle well to make sure the flavor mixes well with the medication.

9. Broaden your flavor choices by offering combination flavors
You can't buy them in the final form directly from us, but you probably have the ingredients you need to create these yummy combos. Flavors like Sour Apple, Grape Bubblegum, Grapeade, and Chocolate Covered Cherry are created by using more than one of our existing flavors. Check out the formulary for combo flavor recipes.

10. Ask every customer
The best way to offer this great service to your customers is to ask them if they would like to pick the flavor of their medication.