---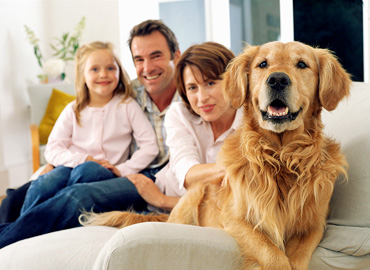 It's a simple fact, people no longer think of their pet as just domesticated animals, but more of a member of the family. Because of this transition, sales of U.S. pet products and services are continuing to grow. In 2014, sales for pet products and services reached $73 billion dollars and according to experts these sales will only continue to grow.
Why is this information important to you? Because pets are just another way for you to expand the sales to your existing customers as well as attract more customers to your pharmacy! By filling prescriptions for animals, you open your pharmacy up to be a one-stop-shop, people are able to pick up their whole families medication all in one spot.
---
Now that I have planted the "filling pet medication in your pharmacy idea" in your head, here are a few more facts that you should know to help you realize how pets can add value to your pharmacy:
There are over 45 million dogs and 30 million cats in U.S. households today. 52% of those animals are considered overweight or obese. It is sad, but true that the more overweight an animal is the more likely they will be on medication. Many of these medications are similar to what humans take.
Household pets aren't just cats and dogs; they can be exotic animals as well. Ownership of reptiles has increased from 2.1 million in 2009 to 3.2 million in 2014. Exotic animals are becoming more popular and like all pets they also need to seek medical care time to time.
"Approximately 45% of dog owners have a dog age 7 or older, while 46% of cat owners have a cat in that oldest age bracket" according to the Packaged Facts Pet Owner Survey. With the growing population of older pets, age-related conditions like joint, coronary, cognitive, and immune-system-related problems arise. All needed to be treated by a professional.
Becoming a one-stop-shop for the whole family's medication is just another way to be more appealing to your existing customers, as well as potential new ones. I hope the facts and figures I've shared above convince you to take a serious look at catering to the healthcare needs of pets and their owners. As this is a topic near and dear to my heart, expect to see more posts about pets coming soon.
To stay tuned to the latest posts by me and other FLAVORx team members, and to get even more pharmacy related news, please follow FLAVORx on LinkedIn.
---