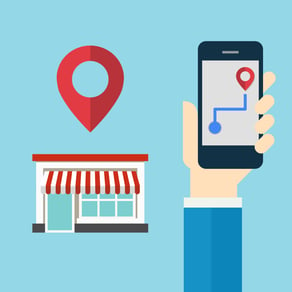 If you own or manage a pharmacy and you don't have or manage a Google Business page, you're missing out. Aside from Google being the largest search engine on the internet, Google has in recent years, updated the way it helps businesses, customers and prospects connect. Having your business on Google is beneficial in so many ways that most business owners either overlook or simply don't understand.
Here are three reasons why you need a Google Business page
1. Online Reviews
We've preached about how online reviews are a differentiator for independent pharmacies. Customers don't need a Google account to leave a review but you can use Google for Business to monitor reviews, gain more credibility, and interact with your customers.
2. Local Search
Google pages for business are managed and verified through Google My Business. This makes it easy for customers to find and connect with your pharmacy. It allows you manage listings for search, maps and Google Plus to make your brand more visible in local search results.
3. Long term SEO
Having a Google business page is an integral part of any business's organic search rankings. Optimize it for your target audience to be found on Google. Because Google My Business also gives you analytics insights, you can track how web visitors are finding you and what content they're interacting with. Keeping your Google Business listing up to date and fresh will also benefit your listings.
Bonus: You get access to all of the Google resources
Once you're on Google, you gain access to other resources such as YouTube, GMail, Adwords and communities - all there to help you maximize your marketing strategy.
How to get started with Google My Business
Google has pretty detailed instructions on getting started - you will need a Google Mail (Gmail) address if you don't have one already. Other tips to being successful on GMB:
If you own multiple locations, each separate location will need its own Google My Business page as businesses show up in search results based on location.
Be sure to choose your business type when initially setting it up. You can choose Storefront, Service Area or Brand. Once you choose Storefront, you will be prompted to provide your business name and its geographic location.
Be sure to verify your business. The most common verification method is the postcard, so having the correct mailing address is of utmost importance.
When adding in your description, don't forget to add photos and use simple language and relevant keywords to describe your pharamcy. Pages with photos get 35 percent more clicks than those that don't so take a few photos of your staff and your store to include in your Google listing.
Download the app. This makes it easy to update your information and access your account from anywhere. This way, even when you're busy, you can check in on your reviews or see how you are showing up online.
Google is a huge part of everyone's lives. Neglecting your Google listing opportunity means that you're potentially missing out on new patients and revenue - especially younger families who rely on online presence to find the businesses they patron. This easy task - setting up a Google page - can easily lead to more business with minimal effort and the resources to help you get started are bountiful.