Mount Pleasant, a bustling town nestled in the midst of South Carolina's Low Country, is home to beautiful coastal views and centuries of rich history. It's a great place to visit and even better place to live. While the town has much to offer its residents, Mount Pleasant resident Dr. Cynthia Feldman noticed that there were healthcare needs not being met by the area's existing pharmacies. Seven years ago, she decided to open Sweetgrass Pharmacy with the goal of providing specialized patient care without sacrificing traditional apothecary values. In the years they've been open, Sweetgrass Pharmacy continues to grow, change, and offer patients the absolute best in personalized care.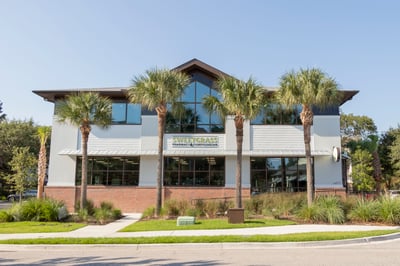 "We Make it Personal"
Since opening the first Sweetgrass Pharmacy location in 2014, Dr. Feldman's dream of bringing high-quality healthcare to Mount Pleasant has only continued to grow. She wanted to give patients access to effective, high-quality, and safe compounded medications in a place that felt like home. In 2021, she opened a second location, which houses South Carolina's only PCAB-accredited sterile compounding laboratory. She's proud to employ a highly trained clinical staff that is committed to providing the best level of care with cutting edge technology. They now provide both sterile and non-sterile compounding services to ensure patients can get customized dose types, strengths, flavors for all different kinds of medicine.
Sweetgrass also offers services free of charge that make it easier for patients to live healthy lives, including medication compliance packaging, home delivery, and shipping. While providing these important services, the pharmacy staff strives to make personal connections with each of their patients. They're proud to live up to their motto - "we make it personal."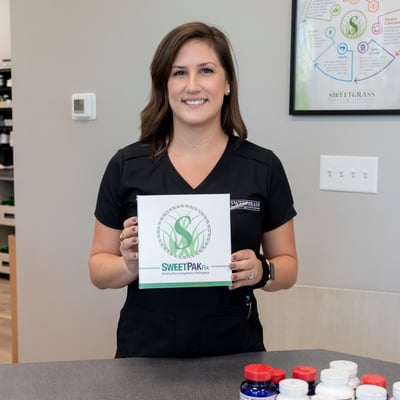 Sweetgrass on Social
Over the past few years, the staff at Sweetgrass Pharmacy has embraced social media as a way to educate, communicate with, and entertain their patients. Of course, social media offers the opportunity for fun trends and cute pictures, but more importantly it's a great way to stay in touch with the community. Social media has given the pharmacy a way to get important information out to their customers instantaneously. In emergency situations like hurricane evacuations and the early days of the pandemic, they've been able to get updates to their followers in real-time.
Recently, Sweetgrass Pharmacy has focused on sharing video content via Reels and TikTok. The pharmacy staff uses short videos to educate followers on all different kinds of health-related topics in a fun and creative way. The compelling, sharable nature of Reels and TikToks also give the pharmacy the chance to reach people beyond their existing pharmacy customers. Whether they're sharing a valuable service they offer, helpful seasonal health tips, or just having fun, the Sweetgrass Pharmacy staff goes above and beyond in both educating and entertaining their followers.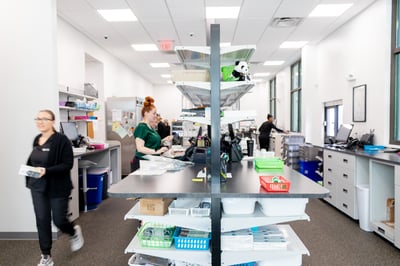 Adherence for All
Because Sweetgrass Pharmacy specializes in custom medications, Dr. Feldman decided to offer the FLAVORx service to make it easy for their youngest and pickiest patients take their medicine. Shortly after opening both pharmacies, Dr. Feldman installed the Fillmaster Auto to automate liquid medication reconstitution and flavoring. Since starting their FLAVORx program, the pharmacy staff has found that parents have been thrilled that allowing children to play an active role in their treatment has made taking the medicine fun and reduces medicine-time stress.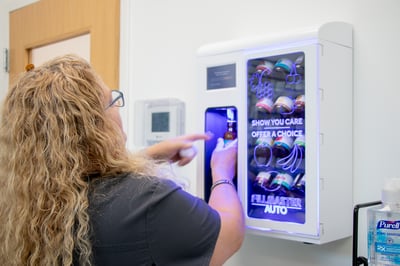 The FLAVORx team would like to thank everyone at Sweetgrass Pharmacy for all that they do for their patients and community. We are glad to have the chance to share their story! If you are interested in being featured as our next FLAVORx Pharmacy of the Month, please send an email to ctaylor@flavorx.com