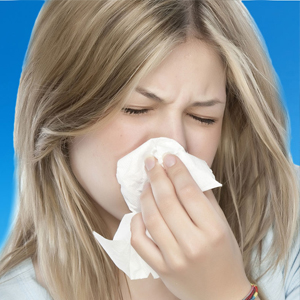 As pharmacists across the country are compounding Tamiflu capsules into a liquid form for children, FLAVORx provides flavoring guidance to improve compliance.
With the 2010-2011 flu season in full swing, pharmacies are dealing with a shortage in supply of the commercially prepared liquid form of Tamiflu for children. To satisfy demand for this essential antiviral drug, pharmacists are compounding the widely-available capsule form of the medication into liquid. To ensure children are compliant with this compounded version of Tamiflu, FLAVORx - the nation's leading provider of pediatric medication flavorings - is supplying updated flavoring recipes to member pharmacies across the country.
"During flu season, Tamiflu suspension is one of the most commonly flavored medications," said Chad Baker, vice president of marketing at FLAVORx. "As pharmacies ran out of liquid Tamiflu supply during last year's H1N1 outbreak, we were quick to react with updated flavoring formulations for the compounded version. Faced with the same shortage this year, our pharmacy partners can continue to promote high Tamiflu compliance with flavoring."
With the seasonal flu virus, children are normally two times more likely than older adults to contract the flu. It is critical that children who contract or are exposed to the flu virus take their prescribed antiviral and antibiotic medications as directed. Because the taste associated with these liquid medications is often a barrier to doing so, improving the medicine's taste with FLAVORx can lead to positive increases in medication compliance. In fact, studies have shown that compliance rates for children on liquid medications are higher than 90% when FLAVORx flavors are added.
For older children or adults who take the capsule form of Tamiflu, FLAVORx also offers Pill Glide. Pill Glide is designed to help both children and adults swallow tablets and capsules, including antivirals and antibiotics.
Tamiflu is prescribed for children and adults who have contracted the flu virus, to keep it from spreading in the body. Tamiflu is the most commonly-prescribed antiviral medication and is not an alternative to the flu vaccine.