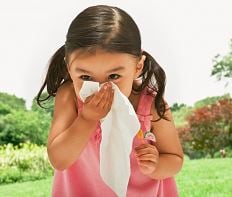 As many of you are well aware, this looks to be another heavy flu season. As you and your team find yourselves dispensing more Tamiflu oral suspension (OS) and, due to a shortage of the OS, the compounded oral suspension, it is important to offer custom-flavoring with this particular medication. The suspension and compounded versions of Tamiflu can have an unpleasant taste.
With such an essential drug, it is important that bad-taste not be a barrier to a child taking the medicine and feeling better faster. To help alleviate this, please recommend flavoring when a customer comes in to drop-off or pick-up a prescription for Tamiflu.
The following flavors will produce the best results for re-flavored Tamiflu suspension/compound:
Grape
Bubblegum
Strawberry
Cherry
Orange
Raspberry
The flavoring recipes for the compounded Tamiflu 6mg/ml suspension are identical to the commercially prepared suspension. For the compounded suspension, flavoring should be added at the end of the process. To ensure proper dosing, please be sure to account for the amount of flavoring liquid required when calculating and measuring the volume of compounding vehicle. You should consult the online flavoring formulary for detailed flavoring instructions or call FLAVORx directly at (800) 884-5771 if you require assistance.
You are also likely seeing more liquid antibiotics and cough/cold medications dispensed from your pharmacy for kids at this time. Augmentin, Pen VK, Amoxicillin, Azithromycin, and the like are all candidates for custom-flavoring. As with Tamiflu, it is important that taste not be a barrier to a child taking all of his or her medication as prescribed. Your pharmacy offers flavoring precisely to solve this issue, so make sure you let your customers know about the service. Please don't hesitate to offer, and even recommend, this great service to every parent.
Ask customers how they'd like their Tamiflu, and any other liquid medications, custom-flavored.