Since 1943, Medi-Thrift Pharmacy has been the place the residents of Jamestown, TN can trust with their health. From making important adherence-focused services accessible to all patients, to participating in events supporting their community, the pharmacy staff always goes the extra mile for the people they serve. To learn more about our FLAVORx Pharmacy of the Month, we spoke with marketing consultant Emily Sewell who told us, "We are an independent, locally-owned pharmacy that takes pride in making a personal connection with our patients."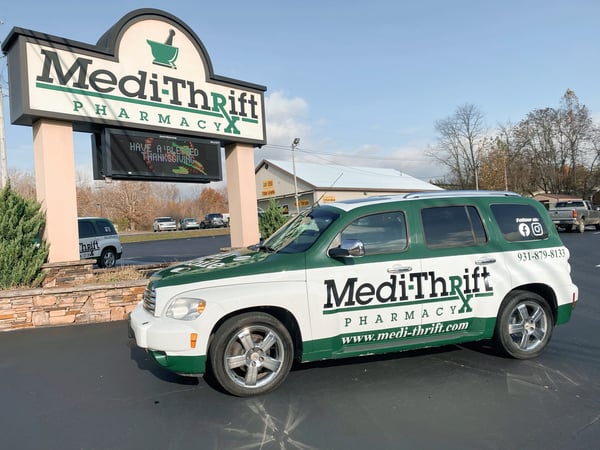 Jamestown Roots
As Jamestown natives, owners Rayella and Joey Vaughn have instilled their love for their community into Medi-Thrift Pharmacy. Soon after earning her Doctorate of Pharmacy in 1990, Rayella Vaughn moved back to her hometown of Jamestown and began working at Medi-Thrift Pharmacy as a pharmacist. In 2002, the couple bought the pharmacy where Rayella has now worked for 31 years. Sewell shared, "Community is essential to our pharmacy because both owners, Rayella and Joey, were raised here. They want to give back to the community by serving them with exceptional care."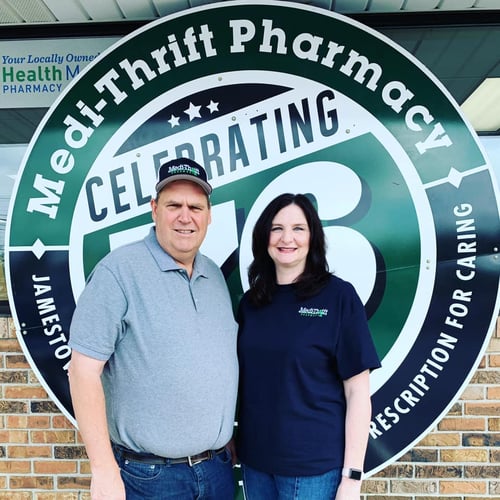 Joey and Rayella Vaughn are proud to provide the residents of Jamestown with top-notch healthcare services
Dedication to Community
The pharmacy team's passion for the people they serve extends far beyond the many pharmacy services offered at Medi-Thrift. The staff takes pride in helping members of their community, and they're always finding new ways to have fun doing it.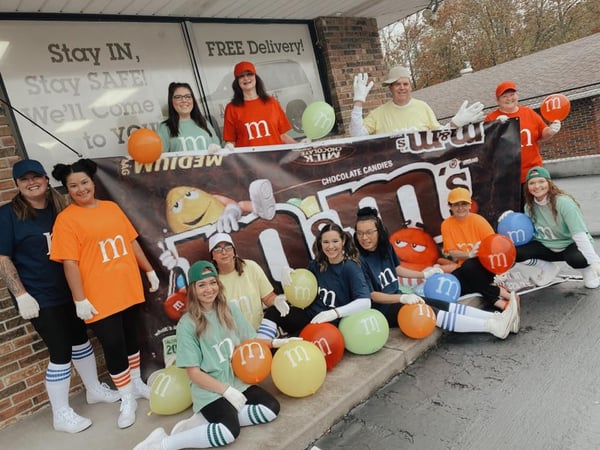 Each Halloween, the entire staff participates in a costume contest sponsored by the county Chamber of Commerce to raise money for a local charity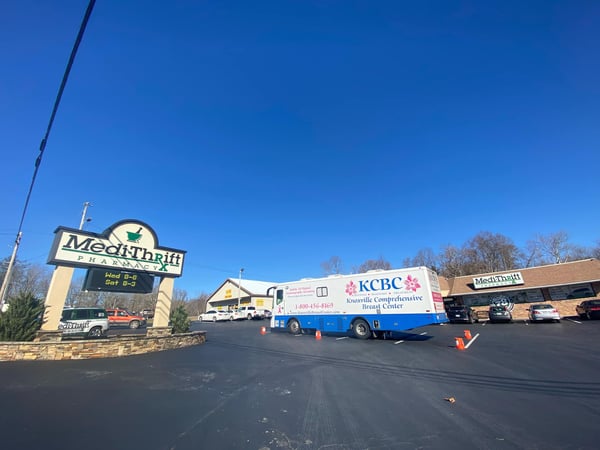 The pharmacy regularly hosts a team from the Knoxville Comprehensive Breast Center who offer free screenings in their mobile clinic. The KCBC has been visiting the pharmacy for two years to provide their services for no charge to women in the area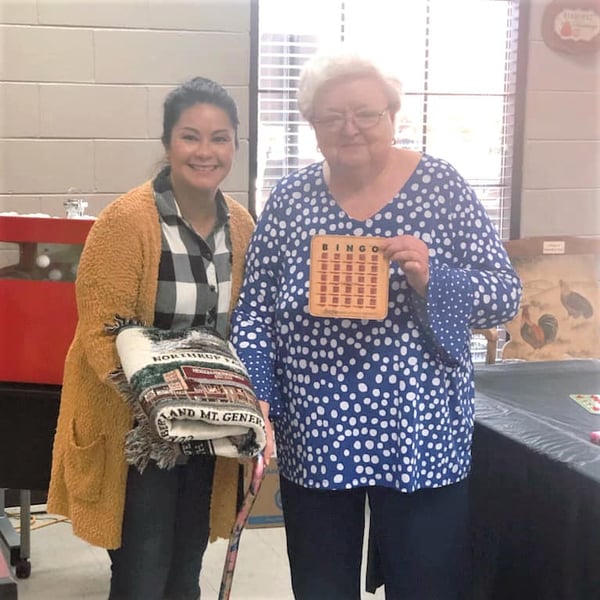 The staff makes regular visits to their local senior citizen center where they have a great time hosting bingo games, meals, and activities
A Focus on Adherence
With five pharmacists and 12 pharmacy technicians, Medi-Thrift is equipped to provide a variety of pharmacy services essential to their patients' health. The pharmacy team values medication adherence and strives to make it both easy and affordable for patients to live healthy lives. Medi-Thrift Pharmacy is proud to offer their adherence-focused services completely free of charge. With their MedPack synchronized packaging service, patients can get their medications packaged by date and time of day to ensure doses are taken correctly without any guesswork. The Medi-Thrift Pharmacy staff also offers their medication flavoring service to customers free of charge in order to help make it easier for them to take liquid medicine. The pharmacy staff has found that both children and adults appreciate the option to choose how their liquid medicine will taste.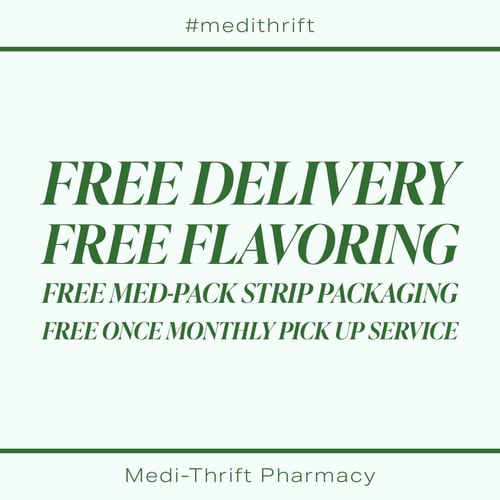 Medi-Thrift offers their adherence-focused services at no charge, making it easier for patients to take their medicine the way it's supposed to be taken
Pharmacy automation technology like the Parata system and the FLAVORx Auto make it easy for the staff to offer their adherence-focused services, and frees them up for more patient-centric tasks like one-on-one counseling and vaccinations. It also allows them to provide residents who can't make it to the pharmacy access to care through the pharmacy's free delivery service. By making their pharmacy services affordable to use, the Medi-Thrift Pharmacy staff makes it easy for the residents of Jamestown to stay well.
During flu season, the staff provided a free Medi-Thrift mask to all customers who got the shot
---
The FLAVORx team would like to thank the Medi-Thrift Pharmacy staff for their hard work and dedication to their patients. We admire their commitment to making it easy and affordable for patients to take care of their health! If you are interested in being featured as the next FLAVORx Pharmacy of the Month, please send an email to ctaylor@flavorx.com.