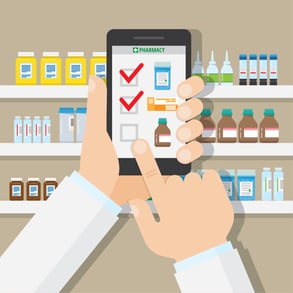 Last month, online retail giant Amazon made waves throughout the business world as it was announced that the company would be cutting a $13.7 billion check to acquire health-conscious grocery chain Whole Foods.


Having already pulled significant market share from brick-and-mortar retailers, Amazon is now in a unique position to begin drawing customers from large supermarket chains as well. But it isn't just grocery chains taking notice.
The aggressive acquisition of Whole Foods is only the latest in a series of moves by Amazon which suggests it is preparing to launch into a number of new industries—perhaps most notably, pharmaceuticals.
Amazon + Pharmacy = ?
In a Fortune article released earlier this year, it was revealed that the retail giant has been hiring pharmaceutical talent ahead of a potential foray into the industry. And following the news of the Whole Foods merger, investors were quick to see the writing on the wall. Both CVS Health and Walgreens stock prices fell more than 3 percent in afternoon trading following the announcement and subsequent speculation for their own industry.
While Amazon may find it more difficult to navigate the regulations inherent in the distribution of pharmaceuticals, its business model and recent string of successes in other markets have given competitors in the pharmacy space plenty to think about—especially if Amazon can now leverage its Whole Foods locations by adding pharmacies to shore up the challenges unique to the healthcare industry.


Additionally, any challenge that Amazon poses to the existing order will pose an even larger challenge to smaller, independently-owned pharmacies. So how can pharmacists compete and continue to succeed in an increasingly aggressive landscape?
It's all about the customer experience


The key will be to focus on customer service and experience. Without being able to size up against the resources and infrastructure of a giant like Amazon, it will be essential for pharmacies of all sizes to maintain their edge with a human touch. In fact, 68 percent of respondents to a recent Podium study stated they would even be willing to pay 15 percent more for the same product if they could be guaranteed a better experience.


And while Amazon has been able to leverage cutting edge technology as a key component of its growth in recent years, similar technological advances may prove to be the vaccine that pharmacists require to stave off encroachment from tech titans like Amazon.


One clear example exists in the potential of automation. Whether it be process automation or service automation, whatever retail pharmacies can do to make the pharmacy experience better for their customers, they should. This includes investment in dispensing automation, improved POS systems, and consumer apps.


If Amazon takes a foray into the retail pharmacy world, it's a guarantee they will be focused on top-notch service with a heavy dose of technology mixed in to produce the best customer experience possible. Even if they don't, retail pharmacies who show the most respect and care for the customers unique needs will remain relevant and viable for years to come.