---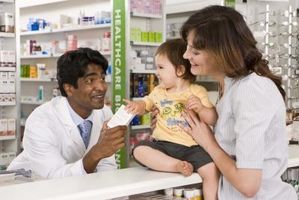 No matter the size of your business, extraordinary customer service is important for a number of reasons.
Whether you are looking to attract new customers, create loyal customers or maintain the number of customers you already have; customer service should be at the heart of your business model. But no matter how much YOU believe in delivering a great customer experience, it is up to your team to set the bar. It is not the kiosk that makes a customer's experience memorable; it's the staff member behind the counter who is going to make a difference.
How to create an extraordinary customer service experience
Motivate

Create an environment that your employees actually want to be in. Not sure what motivates them? Ask and listen! Probably not everything on their list is feasible but showing an effort will go a long way in employee satisfaction. In return, happier employees will deliver better customer service.
Set Goals


Why do some companies make the Fortune 100 Best Companies to Work For list year in and year out? One reason is their employees say they are constantly challenged. Set goals for your team, explain how they impact the company's mission, and check in regularly.
A few goals that could impact your customer service:

- Engage with every customer that they pass by

- See who can get the most customers to sign up for your reward program/special offer/ etc.
Think long term


By having a long term plan, your employees are more likely to see the ending goal and your customers will reap the benefits. Thinking long term will motivate your employees to personally connect with your customers, making each experience at your store better and better.
Personalize

Personalizing interactions with customers is a great way to show that you care about them. Also, personalizing a position or task for an employee will also make them feel good as well. Showing that you know someone on a more personal level will create positive outcomes for both the employee and the customer.
Everyone in pharmacy retail is out to create a great customer experience, so it is the small things that can make the biggest difference. According to a Customer Service Report, 86% of U.S. adults are willing to pay more for better customer experience and 73% said a friendly customer service made them fall in love with a particular brand. So remember it takes more than just one person to create a successful customer service experience, it takes the whole team.
Download our Engage, Personalize and Delight eBook to find out how offering FLAVORx at your pharmay can enhance the experience that you provide your customers.