In honor of Women's History Month, FLAVORx is celebrating women who make a difference for their patients each day in their local pharmacies. Our pharmacy customers nominated women in pharmacy who they believe deserve to be celebrated, and we are so pleased to have the chance to share their stories. From pharmacists who jump in to help their pharmacy teams work more efficiently, to techs who go the extra mile to help their pediatric patients, each of these women has a huge impact on their patients and coworkers.
Tanvi Jani, Pharmacist at University Hospitals Health System. Nominated by Jackie Rogers
"Tanvi is the main pharmacist in a pediatric retail pharmacy. She works directly with prescribers in the hospital to ensure that critical patients from neonatal babies to adolescents have the correct medication. Tanvi communicates daily with the inpatient pharmacy team to dispense Meds-to-Beds prescriptions for patients being discharged. She runs unique programs to best fit the needs of the underserved population in her area. These programs include low-cost diapers and blood pressure monitors for pregnant women."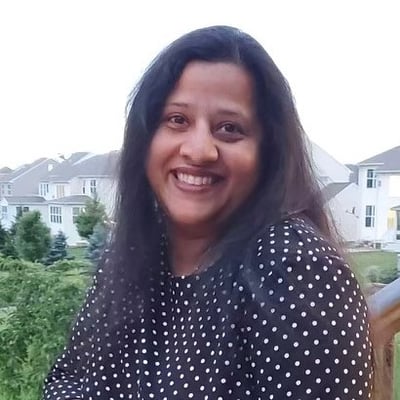 Erika Hahn, Pharmacist at Country Mart Pharmacy. Nominated by Cindy Litterst
"I just wanted to take a moment to brag on our Pharmacist, Erika. Although I could go on and on about how great of a person she is, I want to try to focus on how she completely turned our Pharmacy around and maybe help another struggling pharmacy. On the verge of our little independent pharmacy being sold, Erika came in to save the day. She came to ownership with a plan and a promise to not only keep the pharmacy afloat but to bring more things to the table. She has not only followed through on that promise but has changed us all for the better.
One of the very first things she asked me is to ask all of the technicians what changes WE believed would make the pharmacy better. She wanted OUR input and this hasn't changed. She makes it feel like we are very much a TEAM. She never makes it feel like 'that's the technician's job'. She's always jumping in to help (waiting on customers, answering phone calls, bagging prescriptions) on top of all of the pharmacist's duties. I've never had a pharmacist so willing to jump in and help wherever and whenever it is needed. This not only helps an already strained pharmacy staff, but truly makes the pharmacy so much more efficient.
She has also brought more services, vaccines especially, to the pharmacy and more services mean more profitability. Having a pharmacist take such an active role in the pharmacy has forever changed our whole pharmacy dynamic. We have become a family full of happy technicians. The focus on patient satisfaction is of great importance and is a goal that is strived for. This definitely does not go unnoticed as we get many compliments from our patients. Having a pharmacist like Erika has been the life jacket that this pharmacy was lacking. So, in conclusion, I challenge all pharmacy owners out there to find your Erika. Find someone that cares as much about your pharmacy's success as you do. FIND YOUR LIFE JACKET!"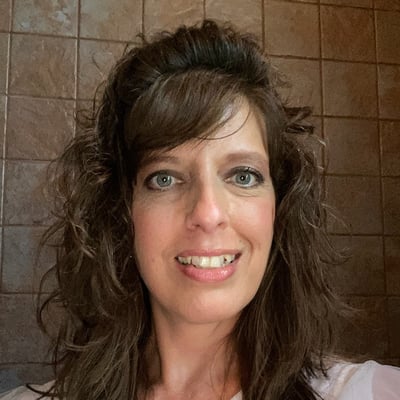 Cerima Hamzic, Lead Pharmacy Technician. Nominated by Karyn Jones
"Cerima is the Lead Tech in our pharmacy. Not only does she lead the team with encouragement and support, she is always striving to do her best to help all patients - from youngest to oldest at all times! She is very committed to helping us help others and do our best at all times. She is more than an asset, she is a necessary part of our Team!"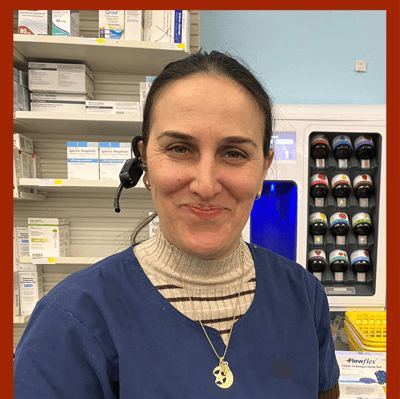 Kristy Shannon, Director, Valley Pharmacy. Nominated by Cindy Long
"Kristy is the Director of Valley Pharmacy in Winchester VA and Front Royal VA as well as the Director or 7 Urgent Cares and Employee Health. Despite all of this responsibility she is always there with a smile with our patients, inviting them to try our pediatric clinic, mixing away with our Fillmaster Auto, cheerfully adding bubblegum, grape, and strawberry to amoxicillin, cefdinir and Augmentin 6 days a week for at least a little while and she always brightens someone's day no matter how challenging her own day has been. She always has time for the patients and often works from 5 am until 10 pm to make sure the patient gets what they need."
Megan Weed, Lead Pharmacy Technician at HEB Pharmacy. Nominated by Krista Brymer
"As long as we have been coworkers, she has dedicated herself to the care of her patients. And as a mom, she is always ready to make sure our pediatric patients are taken care of safely and urgently. She doesn't stop there; her friendly treatment of customers trickles down to show everyone that they matter to us, and we gladly take care of them."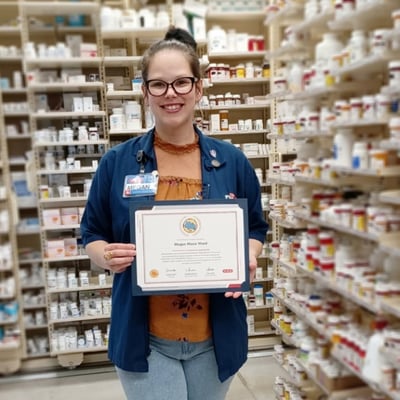 Chelsea Vest, Pharmacist at Bendall's Pharmacy. Nominated by Carrie Jewellson
"Our pharmacist Chelsea Vest is not only great at multitasking, she also stays alert to fix problems before the patients know there is one. With all the drug shortages lately affecting children's reconstituted meds, Chelsea is proactive to contact the doctor to find the best alternative. The parents are made aware of the changes, but all they need to worry about is which great flavor to choose."