FLAVORx has collaborated with Wolters Kluwer Health | Lippincott Williams & Wilkins and Ansel's lead author Loyd V. Allen, Jr., Ph.D., RPh to integrate taste, choice, and flavoring content into relevant chapters, case studies, and discussion questions throughout the textbook.
Columbia, Maryland (PRWEB) June 19, 2014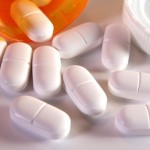 FLAVORx today announced new coverage of prescription flavoring in the 10th edition of the most comprehensive source on pharmaceutical dosage forms and drug delivery systems available today. Ansel's Pharmaceutical Dosage Forms and Drug Delivery Systems, long established as a core text for pharmaceutics courses, is now available for purchase at pharmacy school bookstores and on Amazon.
Until recently, it has been a challenge for some schools to understand how or where to include adherence concepts, including FLAVORx, into the curriculum. Now that taste, choice, and flavoring are being recognized as essential topics of discussion by such a notable textbook, understanding the how, when, where, and why should be much easier.
Textbook lead author, Loyd V. Allen, Jr, Ph.D., RPh explains his decision to include this important information, stating that "Tailoring a medication to meet individual needs of a patient that contributes to better compliance and improved clinical outcomes is an important function of pharmacists; this can be accomplished by proper flavoring to make a product more acceptable to a patient. It especially helps if the patient participates in the selection of the flavor for their medication."
Understanding and accepting that taste and choice play a key role in successful medication adherence is the first step. The second step is providing student pharmacists the proper education and tools to help their patients succeed. The pharmacy schools currently utilizing the FLAVORx system as an educational tool for their students have been incorporating the concepts of flavoring in a multitude of ways. Whether the content is included as part of the Pharmacy Practice Lab or as a hands-on exercise in the Compounding Lab, faculty and students has embraced this unique opportunity to teach more and learn more. Faculty feedback echoes that students are more engaged and feel like they are in a real pharmacy because they are working with real materials when practicing dispensing, counseling, or compounding.
According to Dr. Ursula Chizhik, FLAVORx Director of Pharmacy Programs, "Having this information as part of a standard pharmacy textbook will help ensure that real world barriers to pediatric medication adherence, like palatability, personal preferences, and swallowing difficulties, are adequately addressed in the pharmacy classroom."
Pharmacy students that learn how to anticipate and resolve unique and significant barriers to proper medication adherence will graduate to become more proactive and effective pharmacists. Therefore, classroom lectures, textbooks, and activities that address matters of taste, patient preferences, adherence barriers, and adherence solutions are critical to preparing future pharmacists.
About FLAVORx
FLAVORx has been helping people take their medicine since 1994. The Columbia, MD based company's mission is to improve lives and health-related outcomes through higher medication adherence. The FLAVORx Pediatric Flavoring System is available in over 40,000 pharmacy locations across the country. Using FLAVORx's copyrighted flavoring recipes, pharmacists have safely flavored over 60 million prescription and over-the-counter medications for children, making it easier for them and their parents to deal with the stresses of being sick. FLAVORx also supplies pharmacists and veterinarians with veterinary prescription flavoring systems to make pet medication easier to swallow.