If your pharmacy has seen an influx of patients with the dreaded fever, runny nose, and cough, you're definitely not alone. The 2019-2020 flu season is in full swing, sending millions of patients to pharmacies for much-needed cough, cold, and flu medicine. Read on to find out how your pharmacy can use FLAVORx to help patients get better faster during the sick season.
Current Flu Season Stats:
According to the Centers for Disease Control and Prevention (CDC), there have been an estimated 6.4 million flu illnesses as of December 28, 2019. Since the CDC's weekly monitoring began in October, that number has steadily grown. In fact, the number of reported illnesses jumped from 4.6 million to 6.4 million in just one week!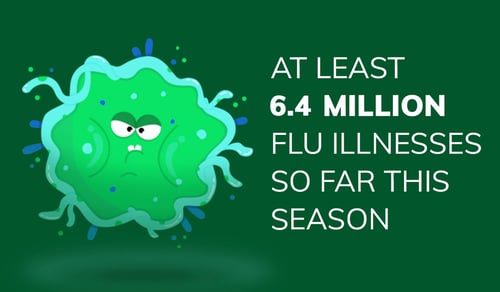 The CDC also reports that 37 jurisdictions, including the District of Columbia, New York City, Puerto Rico, and 34 states, were experiencing a high level of influenza-like illness as of December 28, 2019.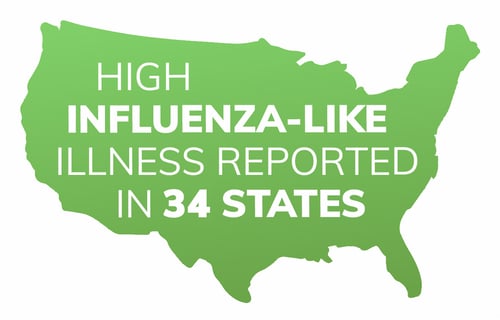 What Does High Flu Activity Mean for Your Pharmacy?
During times of widespread flu illness, patients count on their pharmacies to help them get better faster. It is especially important that children get the medicine they need as they are at higher risk for hospitalization due to the flu.
As a pharmacy professional, you're in a unique position to help kids and families make it through flu season. Medicine is the key to helping sick kids get better and back to school, as well as keeping them out of the hospital. But these medicines won't work if they aren't taken the way they're prescribed.
FLAVORx boosts adherence by empowering kids to choose the way they want their medicine to taste, giving them control over the process of getting better. When parents visit the pharmacy, let them know that their child can change the taste of their flu medicine. It's that easy to help reduce medicine-time struggles.
Check out the best flavors for some of the most commonly prescribed meds here:
For more information, visit our website