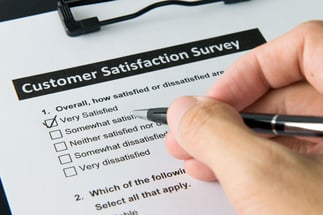 Now in its ninth year, the annual J.D. Power U.S. Pharmacy Study gives us rich insights into the minds of American pharmacy customers, helping us to discern emerging trends, behavioral changes and shifting attitudes that will sculpt the industry in the years to come. This year's study surveyed 17,326 customers who filled prescriptions over a 3-month period earlier this year.
Let's take a closer look at some of the key takeaways from this year's study below:


Customer satisfaction is on the downswing
J.D. Power cites rising cost as the direct cause of falling satisfaction among U.S. retail pharmacy customers. Based on a 1,000 point scale, satisfaction scores:


Fell 27 points to 789 for brick-and-mortar pharmacies
Fell 14 points to 851 for in-store experience
Fell 49 points to 787 for mail order pharmacies
Fell 15 points to 877 for the prescription ordering process
Rick Johnson, of J.D. Power says "Consumer concerns about rising drug prices have likely affected perceptions of the cost for their retail prescriptions. The decrease in satisfaction with cost is the primary drag on overall customer satisfaction, creating a serious challenge for retailers." While prescription costs cannot necessarily be regulated internally by retail pharmacies, these figures make it clear that operations must shift to find other ways to control costs and pass savings on to customers.


Adherence is highest for mail order prescriptions
Though customer satisfaction remains lowest with the mail order pharmacy segment, this method of medication delivery actually has the highest rates of adherence. 84 percent of mail order customers claimed to always take their medication, compared to 79 percent of brick-and-mortar customers. However, customers who discuss prescriptions with their pharmacist at the time of pick up from a brick-and-mortar location had the highest rates in total.
Pharmacists must make it a priority to find more expedient ways to deliver prescriptions, without sacrificing the ability to educate and provide a personalized experience at the same time. By doing both, pharmacies will be put their customers in the best position to remain compliant and healthy.
The supermarket pharmacy reigns supreme
J.D. Power's 2017 report included six pharmacy channels—supermarkets, mail order, hospitals and clinics, chain drug stores, mass merchandisers, and a new segment, specialty pharmacy. Of the consumers polled, it was found that supermarkets have the highest levels of overall customer satisfaction, scoring 859 points out of 1,000.
Among top pharmacies: Good Neighbor Pharmacy and Health Mart ranked the highest in Brick and Mortar drug stores. Sam's Club, Fred's and Costco ranked highest overall of brick and mortar mass merchandisers. CVS Pharmacy at Target came in at fifth among brick and mortar pharmacies, achieving a 20 point increase in customer satisfaction. In the supermarket segment, Brookshire Grocery, H-E-B and Bi-Lo topped the satisfaction charts.
These findings demonstrate that the modern consumer wants the option to integrate their pharmacy stops into the general day-to-day routine they already follow, rather than have to make a dedicated trip to a healthcare facility. Focusing on the overall customer experience and optimizing the workflow behind the counter to keep wait times down can be a differentiator and keep your pharmacy at the top of the game.