Today's a great day to celebrate our furry BFFs and the happiness they inevitably bring to our life. At FLAVORx, pets are important to us as we're helping make medicine-time easier for not only children, but dogs, cats, and even lizards too with our FLAVORx for Pets line.
In honor of National Dog Day, our FLAVORx family shares how much their canine friends mean to them and it will surely bring a smile to your face :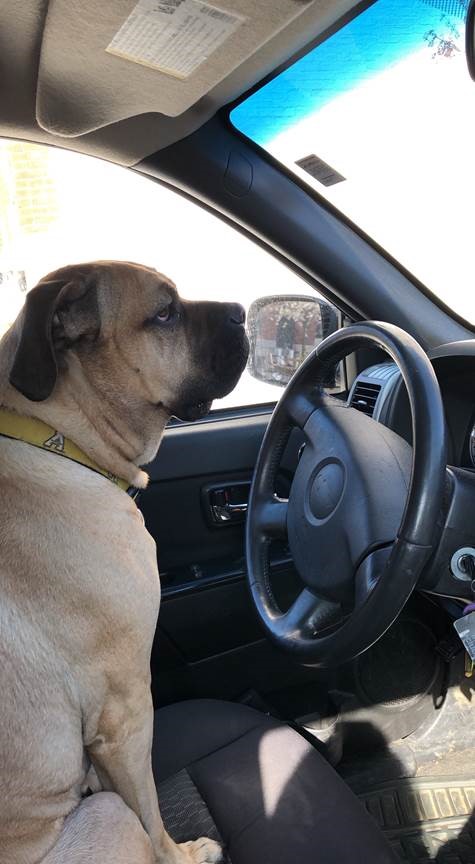 "Freedom is five years old. When she's not stuck in traffic, she loves showing off her frisbee catching skills at the park. She loves spending time with her dad, and you better not go near the fridge without coming back with an ice cube for this sweet girl."
Jen Campbell
Operations Coordinator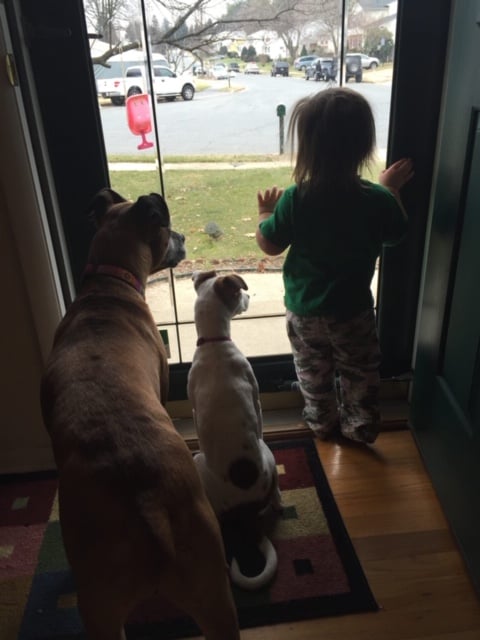 "Be the person your dog thinks you are" -CJ Frick
"Nala (left), Peanut (middle), & Sloane (kid) waiting for the mailman. Nala passed away last March, but now Peanut rules the roost. She is constantly looking for ways to escape - (well actually the kids are constantly leaving doors open). She misses her companion, but has 3 energetic kids to keep her busy, feed her, take her camping, make slime with her, and just play outside."
Dan Connor

Technical Director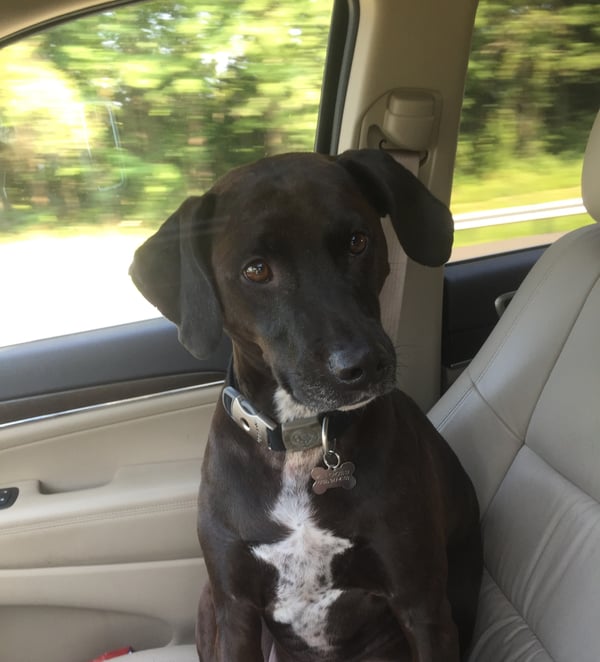 "I've had Robbie since my junior year of college and every April 12th for the last 8 years, Robbie and I have celebrated his birthday by cooking us an enormous steak dinner just the way he likes it: at all edible. I'm not the best cook in the world but luckily, he is not a picky eater!"
Keith Nelson
Account Manager, Chain Pharmacy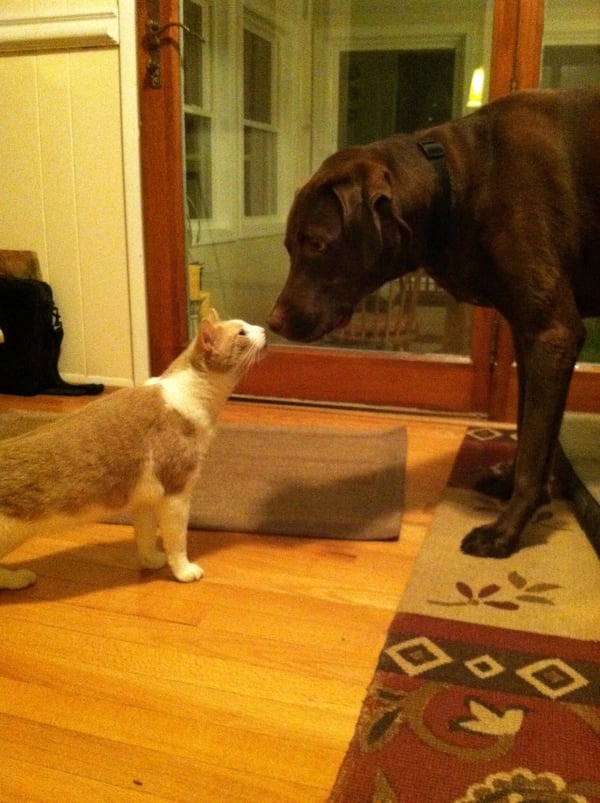 "Turner wants to be everyone's best friend, whether it's people, other dogs, or even cats. He loves going for walks because he gets to stop and say hi to every person passing by."
Customer Experience Representative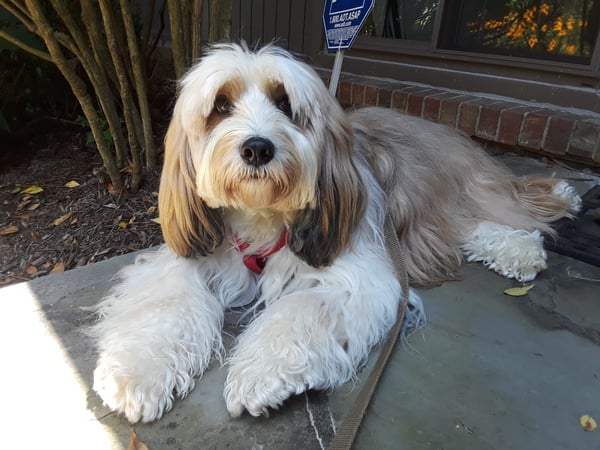 "Seba loves barking at deer, foxes, and even other people. He makes our son super excited and they love to play together"
Zalman Wainhaus
Graphic Designer