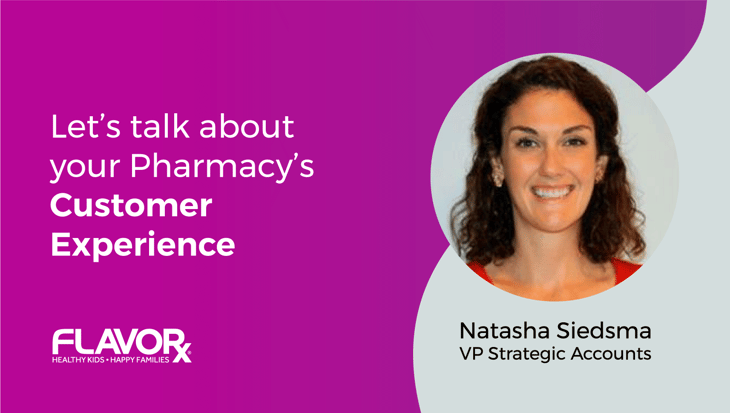 Many retail pharmacies offer the same products as you do.
So what makes you different?
Gone are the days when having product in stock meant your pharmacy is doing great. Of course, you want your customers to leave with what they came in for, but products shouldn't be the sole reason people visit your pharmacy. If this is the case, you become another option on their list.
A personal experience is what will give your customers a reason to return back to you.
How do customers feel when they walk in your pharmacy's doors and more importantly how do they feel once they leave? Did they have an experience worth sharing with their family & friends?
At FLAVORx, we help pharmacies customize the taste of children's medicine. However this service has evolved to mean so much more for our pharmacy partners.
We're often referred to as 'The Fun Side of Pharmacy' because the FLAVORx program gives pharmacies an extra opportunity to connect with families and create exciting and personal experiences at the pharmacy counter.
Our FLAVORx VP of Strategic Accounts, Natasha Siedsma shares more:
Why are we called the Fun Side of Pharmacy?
"Well I think it's because being a modern day Mary Poppins is pretty cool. We're not using sugar to get the medicine go down, but we are empowering pharmacist to customize the taste of medicine with flavors and flavor agents, specifically developed for use in medication. That means that pharmacists and technicians can customize the taste of every liquid medication for each patient who comes through the door. How is that not fun?"
How does FLAVORx improve Customer Experience in the Pharmacy?
"It gives pharmacy professionals a way to meaningfully engage with their youngest patients and their caregivers. Often children are terrified of medicine time. Either because of a negative experience they've had in the past or just assumptions the have about taking medicine. So when they show up the pharmacy feeling under the weather, upset that they have to take yucky medicine to feel better, they're just a ball of nerves.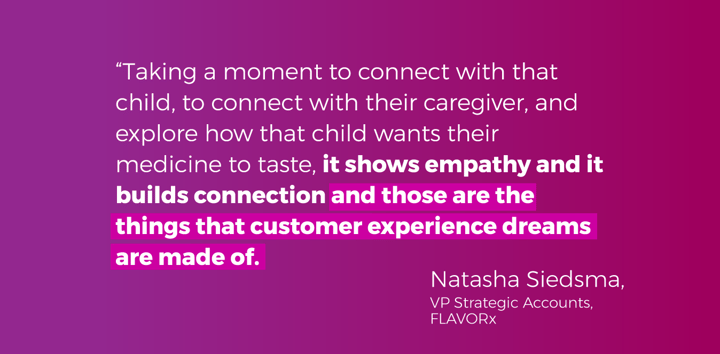 What Problem do we Solve for Pharmacy Professionals?
"We solve the problem of medication adherence. Getting children to take medicine can be a struggle. In fact data suggest that 80% of children complain about the taste of medicine & 70% of caregivers struggle to administer medication as prescribed due to poor taste. FLAVORx solves both of these problem instantly.
Taste is such a strong sense that a negative experience around taste can linger with us for years. It's so important to create positive experiences around taste from a young age. So using FLAVORx to customize the taste of medicine early on in a child's life not only impacts medicine-time in the moment, but can set them up for medication-adherence success for a lifetime."
---
Here are some Pharmacies having a little FLAVORx Fun: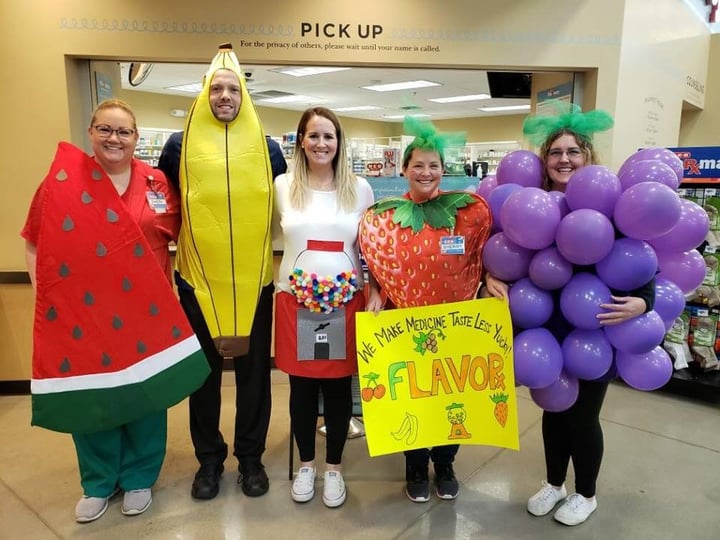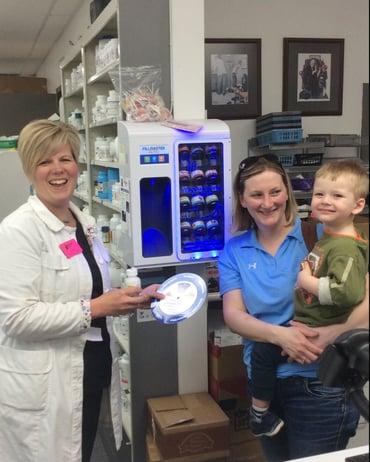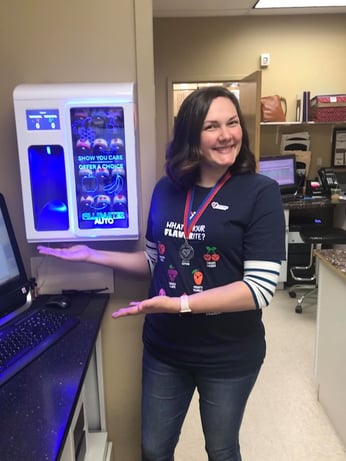 Your Pharmacy should have a fun side. Let's talk about it.