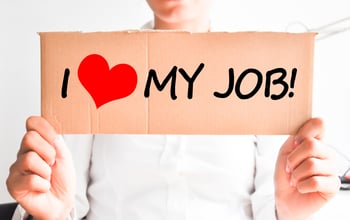 Pharmacy owners and operators know that retail pharmacy is not for the weak of heart. One of the biggest challenges is often keeping your pharmacists and technicians happy and engaged day-in and day-out. In any retail environment that's not easy, but in pharmacy when you deal with insurance companies, grumpy customers and shrinking reimbursements and prescription quotas, keeping your employees happy is tough. We're here to help.
In a 2011 survey by Harris Interactive many workers reported feeling stressed out and undervalued, with 36% reporting that they experience work stress regularly. The study also found a link between happy and productive workers. Companies that create healthy workplaces had turnover rates of 11% compared to the national average of 38% (as estimated by the Department of Labor). Employees of those same companies also reported significantly lower stress and higher satisfaction.
Companies like Wegmans and Publix are well known for their exceptional employee satisfaction. What do they do differently? In Fortune Magazine's list of 100 best places to work where Wegmans showed up at number 4, they reported "[Wegmans] has maintained a family feel. ... Wegmans also promotes employee wellness with immunizations, yoga sessions, cooking classes and a Store Wellness Champion at each location, where a pharmacist does health screenings and cheers employees on as they make healthy changes."
Publix, similarly, also boasts a strong family feel and has earned itself a spot in the top 100 as well. Publix CEO Ed Crenshaw attributes their success to "our associates - company owners themselves..." Publix has had a place on the Fortune list for 19 consecutive years.
Other retail companies that are well known for being great places to work include retail brands like Patagonia, REI, Sheetz and Nugget Grocery. Employees of these and other top-ranked retail companies value working for a mission-driven company with transparent management, opportunities for growth and competitve pay.
So how can you improve your employee satisfaction?
Communicate openly
Communication is key to any good employee-manager relationship. Communicating about goals, company values and mission can be a great motivator to help your staff feel like they have a hand in the success of the organization as a whole. Having an open door policy and giving feedback in the moment can help stifle passive-aggressive attitudes before they begin; and, encouraging employees to be solution-oriented, rather than problem-focused, fosters a culture of open-communication, inclusivity, and collective contribution. Of course it's easy to say "talk more with your people." As a time-strapped pharmacy owner or someone who manages a dozen or more stores, how do you actually do that?
Resolve conflicts face to face. Tone can often be miscontrued over email so to avoid confusion and misunderstandings, make yourself physically available to resolve conflicts and miscommunications in person.
Manage individuals - not groups. Different personalities are best managed differently. Use mass emails to communicate general information, education and praise, but do not use them for individual direction or criticism - praise in public and criticize in private. Make sure when a colleague needs direction or assistance, that you manage those situations privately.
Set clear expectations. Identify the goals and measurables that your team is measured on clearly and in understandable terms. Make sure to follow up to give any necessary feedback or clarity and to ensure that your team is on the same page working towards the same objective.
Empower your employees
While many retail pharmacies are understandably driven by metrics, empowering your employees to create their own processes and figure out how they run most efficiently, is a great way to motivate them. First and foremost, make sure your teams understand why the metrics are important to their business and how achieving them leads to success, Then let them tell you how they think they can deliver results. Many successful pharmacy owners, district managers, and pharmacy supervisors create a true entrepreneurial spirit in the pharmacy by giving employees the opportunity to suggest the best path to success.This fosters an environment of ownership and accountability.
Show empathy
Understanding how pharmacy can be a fast-paced, high stress environment and pitching in behind the counter when needed goes a long way to show that you're a great leader. Diving into the unique challenges at each store, but also providing solutions to help the team function more efficiently shows that you as a manager not only talk the talk but also walk the walk.
Create social cohesion
Nothing makes a fast-paced work environment more stressful than employees failing to get along. Often, this discord is simply the result of a lack of communication or establishment of equality and care by management. You can build social cohesion by holding regular meetings, celebrating employees work anniversaries and birthdays, running contests between your stores to build team camarderie. We've participated in many a pharmacy district flavoring challenge, and can tell you the enthusiasm is always through the roof. Point being, there are a whole host of ways to get your team to work better together. The one thing you can't do, though, is fix a bad apple. If someone is consistently bringing your team down, you need to do everything you can to remove that negative influence.
No matter how big or small, managing a team always comes with challenges. Empowering and engaging with your team to ensure they feel like they are partners in the plan, and aren't just "working for the man," will make a huge difference in recruiting, retaining and delighting your pharmacy staff. Happy staff most always equals happy customers.