When pharmacies first began offering FLAVORx in 1995, a systematic way to custom flavor medications was new to the world of retail pharmacy. The process took time and concentration, but once we saw how much flavoring could help children's health, we knew it was a worthwhile mission. That's why we've dedicated the past 25 years to making flavoring medications as easy as possible for pharmacy professionals. Here's a look at how the flavoring process has evolved over the years: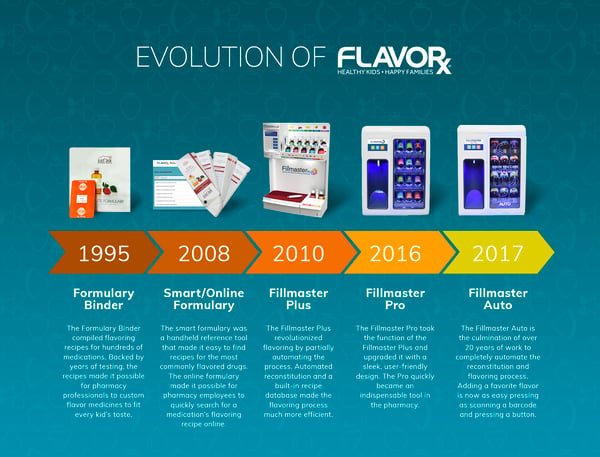 1995 - Formulary Binder
Many FLAVORx early adopters probably remember flavoring the "old school" way. When pharmacies first started offering FLAVORx, pharmacy employees first had to find the medication in the formulary recipe binder. They then had to add the flavor to the reconstituted medication using a dropper, counting every single drop. Between searching through hundreds of pages of recipes and measuring out the flavor, adding flavor took awhile, but pharmacies found it worthwhile to improve medication adherence.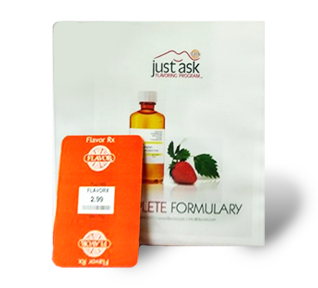 2008 - Online Formulary & Smart Formulary
In order to make flavoring easier on pharmacy employees, we needed to make the process of finding a flavoring recipe less time-consuming. We found our solution in 2008 with the Online Formulary. Using the Formulary website, pharmacy employees simply need to type in the name of the medication and the drug's volume, and they'll have the flavoring recipe in seconds. Pharmacy employees also had the option to use the Smart Formulary, a handheld tool that included recipes for the most commonly flavored medications.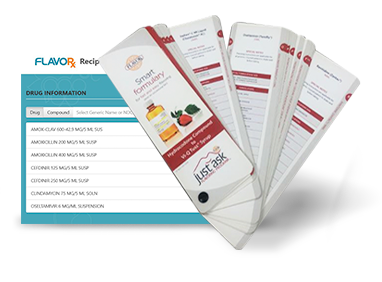 2010 - Fillmaster Plus
Fifteen years after FLAVORx became available in pharmacies, we introduced the first step towards automating flavoring, the Fillmaster Plus. Instead of flipping through the formulary binder to find a recipe or searching the Online Formulary, the pharmacy employee simply had to scan the medication's bar code, and the Plus would display the flavoring recipe on the screen. As an added bonus, the Plus also reconstituted medications, eliminating the need to measure out water by hand.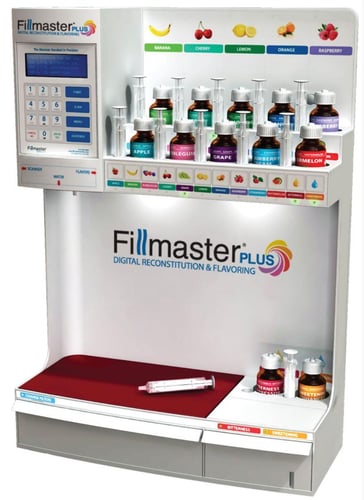 2016 - Fillmaster Pro
Like the Plus, the Fillmaster Pro paired automated reconstitution with manual flavoring, but upgraded it with a sleek, user-friendly design. The Pro featured a 5" touchscreen display that made it easy for pharmacy employees to read the recipe as they added a flavor to a medication. The flavor bottles were displayed in easy to access shelves lit by a blue light.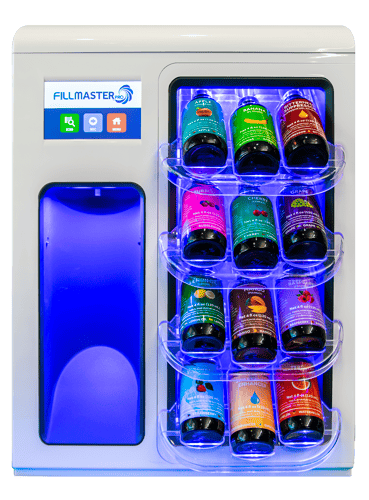 2017 - Fillmaster Auto
In 2017, the Fillmaster Auto finally brought full automation to flavoring, something that we could have only dreamed of twenty-five years ago. At last, pharmacy employees could flavor medications without taking extra time to find a recipe and measure out flavor. Now that flavoring a medication is as easy as pressing a button, the Auto has proved to be the future of flavoring for our pharmacy partners.