---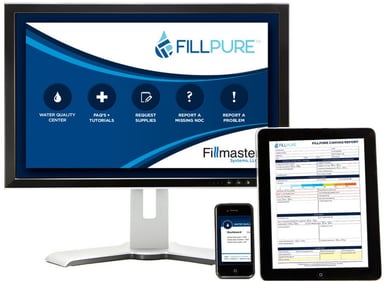 The NACDS Total Store Expo is only a few days away and we are gearing up to show our customers the exciting new things that are happening at FLAVORx and Fillmaster. During the show we will be sharing new insights, strategies, and best practices to help your pharmacies get the most value out of your flavoring program through customer engagement and automating the ask.
Also, during the expo we will be presenting FillPure, a water quality assurance program, which is designed specifically for pharmacies. The service gives real time visibility and on-demand reports from any smart device to give you access to the purity of your pharmacies water. FillPure helps prevent water quality problems from arising before they become real problems. Already implemented in over 14,000 pharmacies across the nation, we are excited to share this service with you. Request a free trial before the expo now.
If you are going to TSE and haven't made an appointment to meet with us yet, there's still time! Please click here to set up an appointment or email us your availability. We will be at our booth #2214.