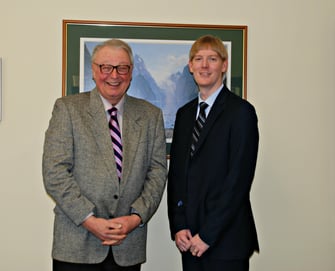 The FLAVORx Board of Directors is pleased to announce the appointment of Michael Seay to the new position of Chief Operating Officer of FLAVORx, Inc and FillPure. Mr. Seay has been a key executive in the FLAVORx leadership team for over 15 years.
In this new role, Mr. Seay will be tasked with driving more of the FLAVORx and FillPure operations and sales and marketing programs. He will pay particular attention to expanding the lines of business including the new FillPure in-pharmacy technical services product line and the West Coast operations of the business.
"Throughout his tenure at FLAVORx and Fillmaster, Mike has demonstrated an innate ability to provide thoughtful insight and strategic thinking to our business", said Stuart R. Amos, President and CEO of FLAVORx and Fillmaster Systems. "Expanding Mike's authority, and giving him the ability to focus on higher-level initiatives, creates tremendous value for our business and improves how we operate as a supplier to thousands of pharmacies across the country."
Mr. Seay most recently served as Senior Vice President, Operations. It was in this role where he was able to build the supply chain of FLAVORx and grow the partnership with FillMaster Systems. He had an integral part of the development and implementation of FillPure; and the development of the new, fully automated FlavorMaster machine.
"I'm excited and honored to take on this role and look forward to continuing our focus on the connection between FLAVORx, FillMaster Systems and FillPure", said Mr. Seay. "These programs – specifically the FlavorMaster – are game changers that really help pharmacies save time and better serve their patients, whether with improved adherence and using the best water quality. Our strategy going forward really strengthens the connection between these three companies and will drive the adoption rates and the growth of all of our programs."